Delta Elektronika is an independent manufacturer of DC power supplies. We are a family owned company with a strong technical culture. Delta Elektronika was established in 1959 with its headquarter in the South West of the Netherlands on the island Schouwen-Duiveland. We design and manufacture our own world-class DC power units in a product line ranging from 150 W to 15 kW. Delta's design philosophy is highly appreciated by our customers in industry, research and development facilities, universities and many other sectors. Delta Elektronika power supplies are therefore found at top tier organizations all over the world and are used in a diverse range of applications.
DC Power Supplies
A power supply is often taken for granted, as it is seen as an insignificant part of equipment.  For most, it is just an electronic box ordered at the last moment. However, a power supply can be compared to our heart; It's often neglected, and we tend to pay more attention to our hair.  Yet if the heart fails, the system goes down.
Design concept
Delta power supplies have a reputation of being remarkably reliable. Therefore, our design concept puts a strong emphasis on long lifetime and excellent technical specifications. The specifications of our products may seem unrealistic at first, however when measured, they often turn out to be even better as specified. Delta users expect perfection, an almost infinite lifetime at continuous full power and low cost of ownership. Continuous research makes it possible to develop products that can meet these ever-increasing demands.
Result
As a result of our design philosophy, the units react more than 10 times faster on load transients, hardly produce audible noise and produce 10 – 30 times less electromagnetic interference. Delta customers will never face any problems due to radiated or conducted emissions of our power supplies. The same design philosophy applies for immunity: the toughest standard is not good enough for us. A Delta power supply will always operate reliable, even in a very noisy environment.
All our power supply units are thoroughly tested before being dispatched to the customer. This ensures long term correct functioning of each unit and client satisfaction. Delta Elektronika produces world-class DC power supplies.
We are proud to hear our customers say, "You are making them too well."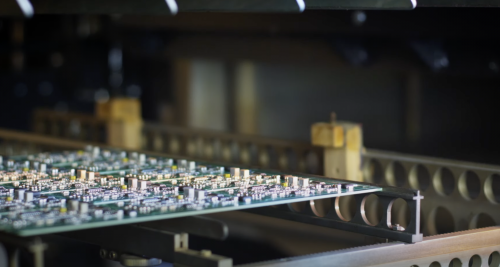 Service and support
Designing and producing excellent products is not enough. At Delta, we believe that excellent power supplies are incomplete without outstanding service and support. Only the best manufacturers won't let you down when problems occur.
Our mission:
"Delta Power Supplies: excellent products, excellent service!"