Sinds 1959 ontwerpt en produceert Delta Elektronika kwalitatief hoogwaardige en innovatieve dc-voedingen. Deze voedingen worden gebruikt voor breed scala van toepassingen. Toepassingen zoals het aansturen van zeer precieze stuurmagneten van een deeltjesversneller of in testsystemen en ontwikkelingsprojecten bij bekende Duitse automerken. 
Wij zoeken een sales medewerker om ons team te versterken. We bieden onze voedingen zowel direct en via een internationaal distributeurs netwerk aan. Het is van groot belang dat we goede banden blijven onderhouden met de distributeurs en dat we ze ondersteunen op verschillende vlakken. Daarbij is het van groot belang om te luisteren naar feedback vanuit de markt en onze distributeurs. Wij zoeken hiervoor een enthousiaste collega die onze banden en positie in de markt kan versterken.
Wij zoeken op korte termijn een:
"Medewerker Sales m/v"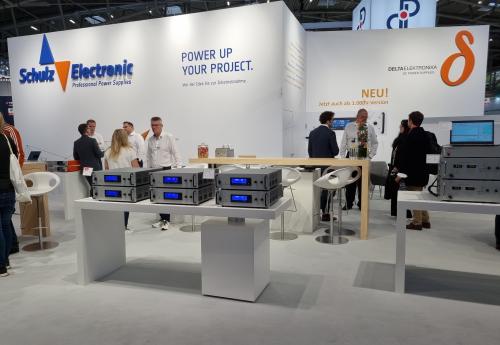 Werkzaamheden:
Het onderhouden van contacten met onze distributeurs en eindklanten over de hele wereld
Ondersteunen van de distributeurs zodat ze zo goed mogelijk onze producten kunnen aanbieden
Marktonderzoek, wat zijn de laatste ontwikkelingen en wat zijn nieuwste applicaties
Nauw samenwerken met meerdere afdelingen
Representeren van ons bedrijf bij bezoek en op de beurs
Wat vragen we van jou qua opleiding en vaardigheid?
Een afgeronde opleiding op minimaal MBO-4 niveau
Kennis van Nederlandse en Engelse taal is een must
Kennis van Duits of een andere Europese taal is een pré
Interesse voor techniek
Hoe zit jij als mens in elkaar?
Sterk in communicatie
Commercieel inzicht
Hands-on mentaliteit
Leergierig
Wat bieden wij jou?
Je gaat werken voor een uniek bedrijf met een missie. Het ontwerpen en bouwen van innovatieve en hoogwaardige voedingen. Deze voedingen zijn vaak een belangrijk onderdeel baanbrekende technische ontwikkelingen. Bijvoorbeeld op het gebied van hernieuwbare energie of medische toepassingen.
Een unieke kans met doorgroeimogelijkheden.
Wij zijn een bedrijf met korte lijnen en een informele werksfeer.
Goede arbeidsvoorwaarden qua salaris, pensioenopbouw en ADV-regeling conform cao Metaal & Techniek. 
Heb je vragen?
Neem contact met ons op via het contact formulier op onze website of bel Jan: +31 111 413656 
Klinkt deze vacature interessant?
Dan maken wij graag kennis met jou! Graag zouden wij je cv ontvangen via ons contact formulier hier onder.